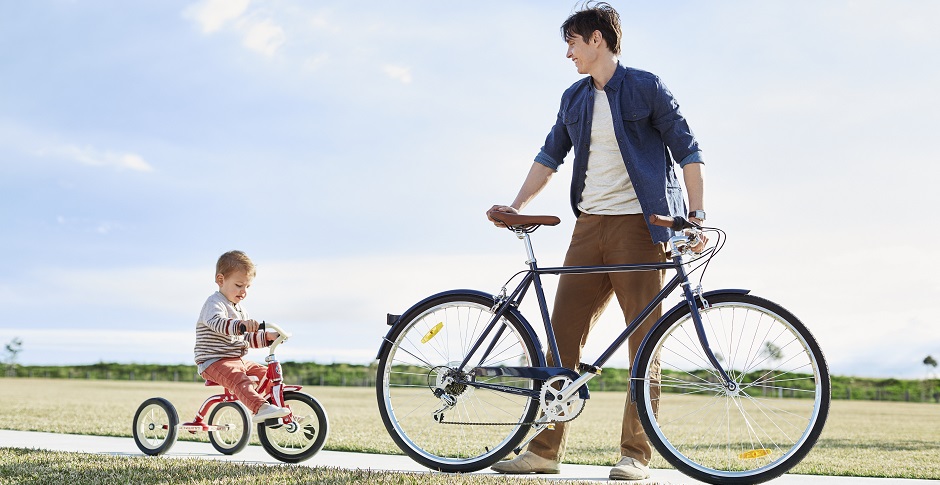 They're where childhood memories are made; backyard footy legends are born and a haven for much needed time out.
The local park – and the importance of great green spaces – has been elevated to new heights at Crest, Mirvac's next masterplanned community in Sydney's south-west.
---
Gone are the days where planners threw a swing, slippery dip, see-saw and sandpit onto a patch of grass and expected a community to grow. Creating masterplanned communities that are vibrant, and connected is now a science that requires meticulous research and surgeon-like execution.

Mirvac Development Director, Nino Babani explains that when conceptualising the new 90-hectare community at Crest, the design team carefully considered the lifestyle of future residents.

"Crest enjoys an enviable location in a semi–rural area, set among rolling hills and sweeping vistas, but we had to understand the needs of the community to ensure every resident gets the most from the huge open spaces and stunning setting," he said.

As a result, half the estate (around 40 hectares) has been dedicated to outdoor recreational areas – walking and cycling tracks link throughout the community, and Mirvac has also increased the size of central park from 4,800 square metres to 6,000 square metres, so that everyone's needs can be met.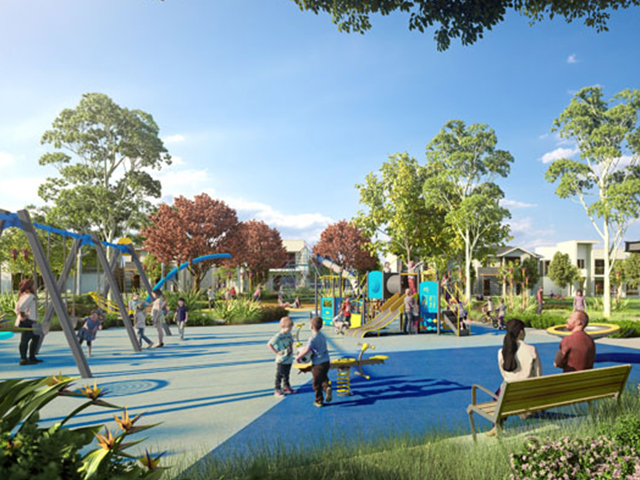 ---
"At the heart of the neighbourhood is the park, and everyone has been well catered for. There is plenty of play equipment to suit both younger and older kids as well as an abundance of family facilities such as BBQ and picnic settings, shaded seating and kick around areas for ball sports. For those wanting time out there is also quiet spots for relaxation." explains Nino.

"The positioning of equipment and facilities throughout the park has been thoroughly planned to ensure the community socialises together and friendships are sparked. Importantly the park will be ready to use when the first residents move in."
---
Beyond the park
While the park is key to the new community, it is far from the only design feature that encourages residents to enjoy the outdoors that surround them.

"There is much evidence to prove green space is critical to the success of a community, as such we have designed the built environment so that residents are constantly reminded of their magnificent location," says Nino.

"Leafy corridors separate groups of houses, so that pedestrians and motorists enjoy the vistas of the surrounding golf courses and views.

"Most homes have also been designed to frame either the park or the golf course, bringing the outdoors in and giving parents the ability to watch kids play while they stay indoors."
Although one of Crest's defining features is its rural locale, it's also within easy reach of Sydney. Should residents wish to commute, bus routes and train stations are close by, as are major arterial roads that connect to the CBD. There are also a number of well-regarded schools close by. A total of 580 lots are for sale, ranging from 400 square metres to over 900 square metres.