Mirvac Gives Back to the Community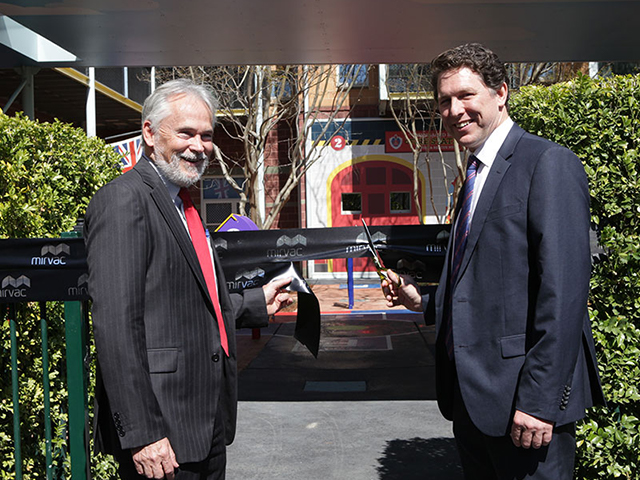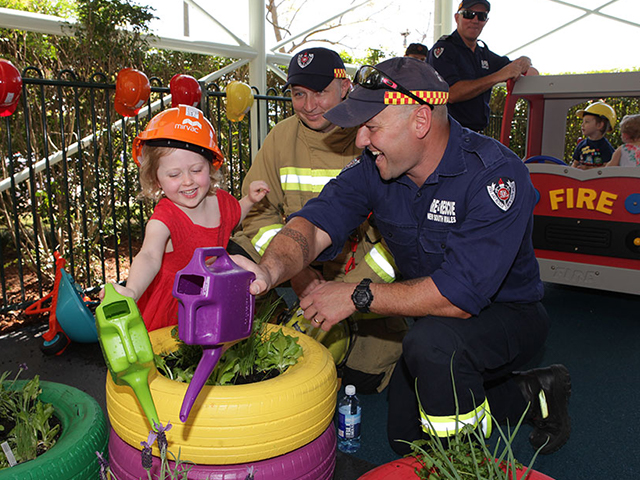 Lots of smiles and exciting play was top of the list on Monday, 14th September 2015 at the new playground at The Children's Hospital Burns Unit at Westmead.
15 Sep 2015
---
The playground – formerly a dilapidated courtyard – is now a bright, Fire and Rescue-themed space, with a replica fire engine, fire hats, interactive play equipment and a shiny "Fire Station" mural. A child-size herb garden, which requires watering and tending by tiny patients has also been included.
The Mirvac team filled the playground with interactive activities because simple act of playing, helps young burns patients recover faster. The team coordinated the contributions of more than 40 companies to build the $220,000 playground.
---
Opened by Dr Michael Brydon, Acting Chief Executive of the Children's Hospital, and Toby Long, General Manager, Major Projects Residential, Mirvac, the playground represents Mirvac's long-term commitment to The Children's Hospital at Westmead.

At the opening Dr Harvey said play was an important part of the recovery process for children who had suffered major burns and thanked Mirvac for its generous donation.

"The playground is a great thing that will excite the children and stimulate them to exercise and rehabilitate themselves," said Dr Harvey.
"With major burns, particularly those affecting the joints, there are physical issues that have to be addressed relating to mobility, growth and fine motor skills. We deal with these in a formal sense through physiotherapy but with children we are constantly looking for things that will interest and distract them, providing the kind of exercise that will assist their rehabilitation."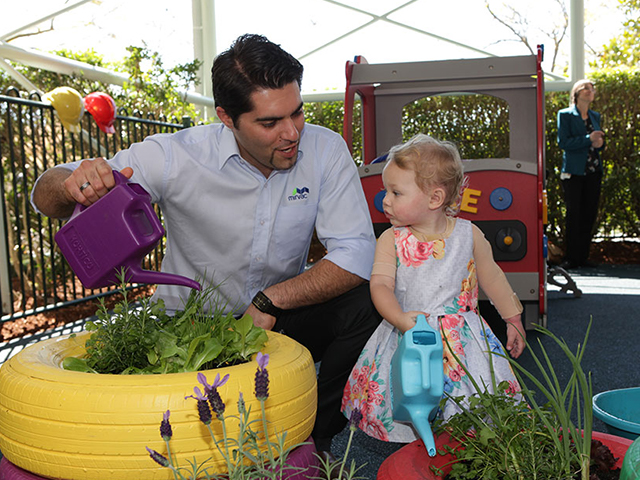 ---
"The child has to be rehabilitated as fast as possible to pre-burn life and the playground will help them do this."
Mr Long said Mirvac had moved towards establishing a long-term partnership with The Children's Hospital at Westmead, using its expertise in construction and project management to deliver projects that offered real benefits to the hospital, its staff and young patients.

"Mirvac specialises in creating communities for children; the hospital specialises in the care of children," said Mr Long. "We have a common purpose and Mirvac looks forward to building a strong and enduring partnership with the hospital.

"When it comes to kids we are never short of volunteers and everybody who has been involved in this project has done so with a huge amount of goodwill."
---
---